Meta is set to launch its AI chatbot characters as soon as this week, the Wall Street Journal reported today, citing unnamed people familiar with the matter. The company is hosting its annual conference, Meta Connect, on September 27 and 28 to discuss developments in AI, virtual reality, mixed reality, and augmented reality, and is expected to announce the first group of these AI agents with personalities during the event.
The development was first reported by Financial Times in August, with the publication stating that the Facebook-parent is expected to launch the AI chatbot characters in September.
Meta has significantly increased its investments in AI in recent years. The company is said to be developing a new large language model intended to compete with OpenAI's GPT-4. In the last few months, it has launched an image generation model, a speech and text translation model, and Llama 2, the second version of its 'open-source' large language model.
The latest AI move is aimed at helping the social media company boost engagement and retain users, especially the younger demographic. The bots currently undergoing testing by the company's employees are designed to engage in natural-language conversations with users and potentially assist with productivity-related tasks, including coding.
Meta has encountered difficulties retaining its younger audience, who have become more active on TikTok. The company has made various efforts to both attract and keep these users, including emulating TikTok's features.
The idea of creating AI personas also seems reasonable, at least in theory, and it is something that has already yielded some success. CharacterAI, a startup that allows users to engage in conversations with characters inspired by fictional or real individuals, regardless of their current status, is ranked as the second most popular generative AI product, trailing ChatGPT, according to a recent report from VC firm Andreessen Horowitz.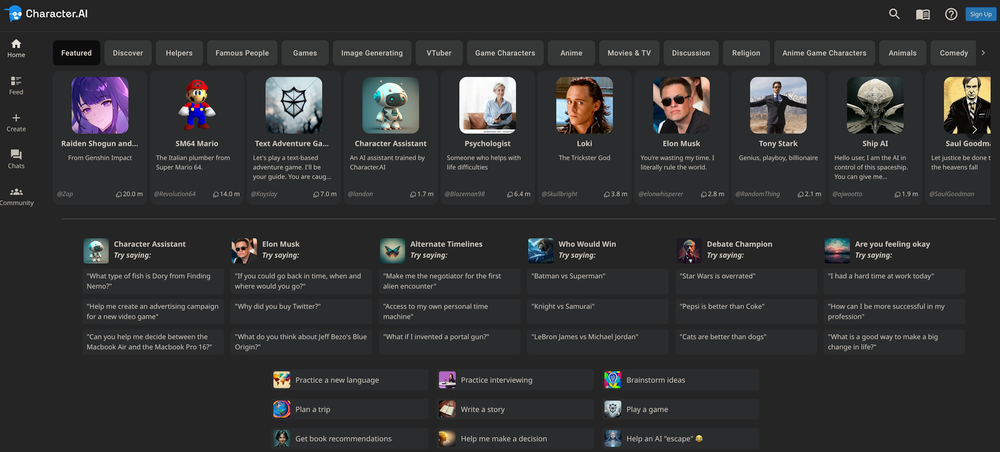 However, the move could also give rise to privacy and addiction concerns, and Meta has faced ongoing scrutiny (and penalties) over these issues from regulatory bodies for a considerable period. There are also concerns that people could develop emotional attachments to chatbots, especially those with personalities.
Sam Altman, the CEO of OpenAI recently expressed his reservations on the idea, "I don't want it for myself. I have a lot of concerns. I don't want to be the kind of person telling others what they can do with tech, but it seems to me like something you need to be careful with."
Inside Meta, the chatbots are referred to as 'Gen AI Personas,' and the company is anticipated to launch dozens of them, according to the WSJ report. The company also aims to enable celebrities and creators to create their own AI chatbots that can interact with their fans and followers.
According to the Financial Times, Meta has explored the possibility of launching a chatbot modeled after Abraham Lincoln and another one that offers travel advice with a surfer-like flair.
The Wall Street Journal, which has reviewed internal company documents, has provided insights into the personalities Meta is crafting for these chatbots. Specifically, the publication has shared details about two of them: "Bob the bot," designed with a sassy and sarcastic personality inspired by the character Bender from "Futurama," and "Alvin the Alien," which initiates conversations with users about their lives.
Meta's initial chatbot tests have faced problems, including employees finding "Bob the robot" rude and unhelpful. "Alvin the Alien" raised privacy concerns, and another bot named Gavin made misogynistic remarks and criticized Meta while praising TikTok and Snapchat, according to the latest report.
The Facebook-owner may launch different chatbots from the ones tested, the people familiar with the matter told the WSJ.