Google is introducing several new features to its recently announced AI-powered search results, known as the Search Generative Experience (SGE), the company announced on Tuesday. This comes a little over three months after the company initially unveiled SGE.
The most significant addition, arguably, is AI-powered snapshots at the top of search results that essentially summarize whatever you're searching for, making it easier to find information. The snapshots will also feature suggested follow-up questions or next steps, which takes users to conversational mode to help them find more information on the topic.
"Context will be carried over from question to question, to help you more naturally continue your exploration. You'll also find helpful jumping-off points to web content and a range of perspectives that you can dig into," explained the company in a blogpost.
In addition to these summaries, AI-generated responses will now also include definitions of important concepts. The company has stated that it is currently working to roll out improvements to the AI-generated responses related to various topics such as science, economics, history, and more. Through these enhancements, users will be able to hover over certain words to preview their definitions and images, and they can tap or click learn more to explore the topic further.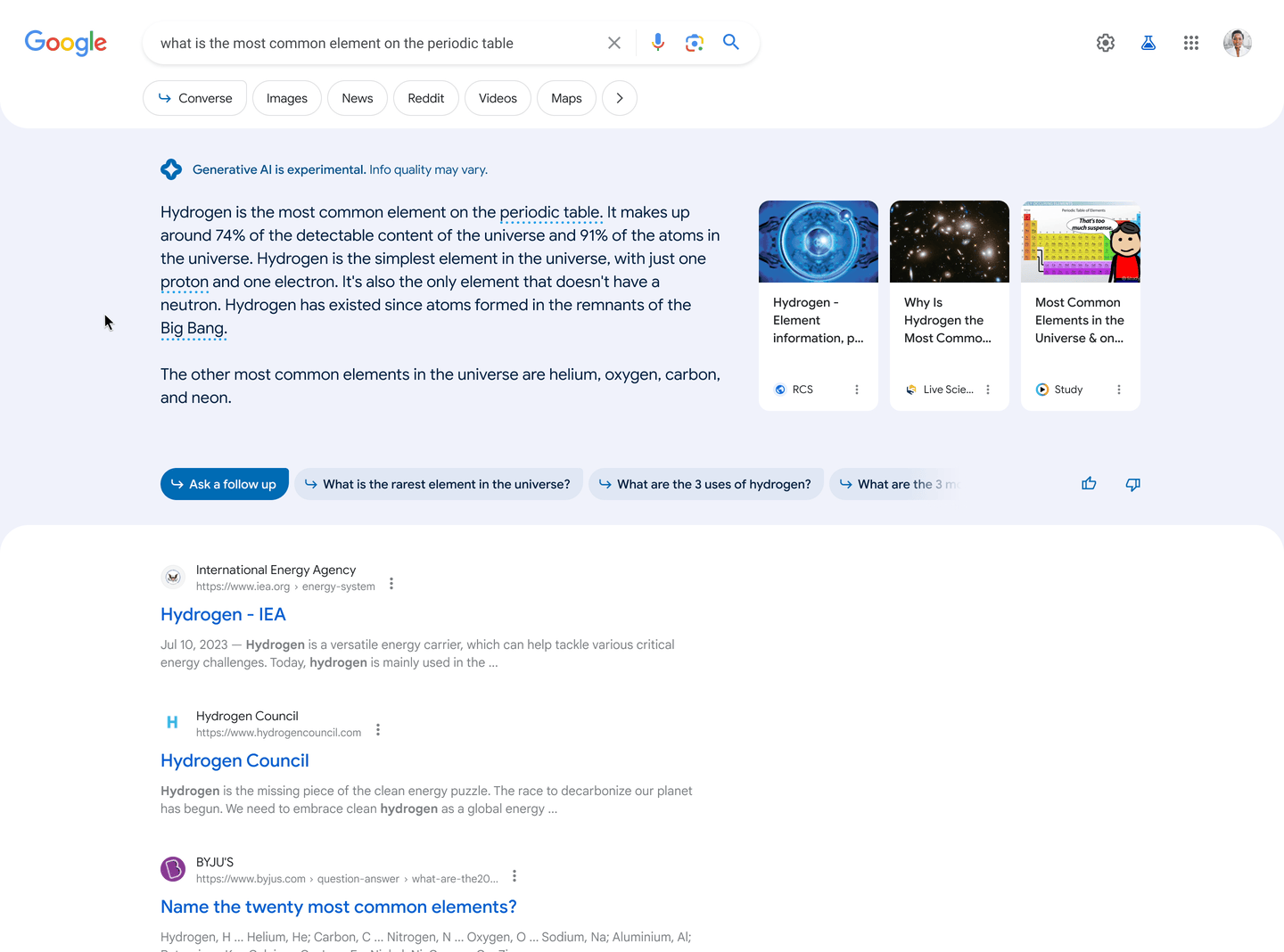 The company has also introduced a few other features to make it easy for users to learn as they search and browse the web, including the ability to summarize articles within Chrome.
Earlier this year, in an interview, the Google CEO had said that the company was planning to add chat AI to its main search engine. Now, we are witnessing it come to life.
While these features are currently being introduced through Search Labs, a newly launched opt-in program allowing users to access and experiment with various new features the company is testing in its Search products, they will obviously become available to everyone in due course. At present, they are exclusively accessible for results in English within the United States – and can be accessed using Chrome on desktop as well as the Google app on Android and iOS.
The announcement by Google coincides with a report by The Information claiming that the company is gearing up to launch Gemini, the next generation of its AI model, this fall.